Add Event Co-host
Can I add another user as event co-host?


1. Click the dropdown icon next to your profile picture on the top right corner.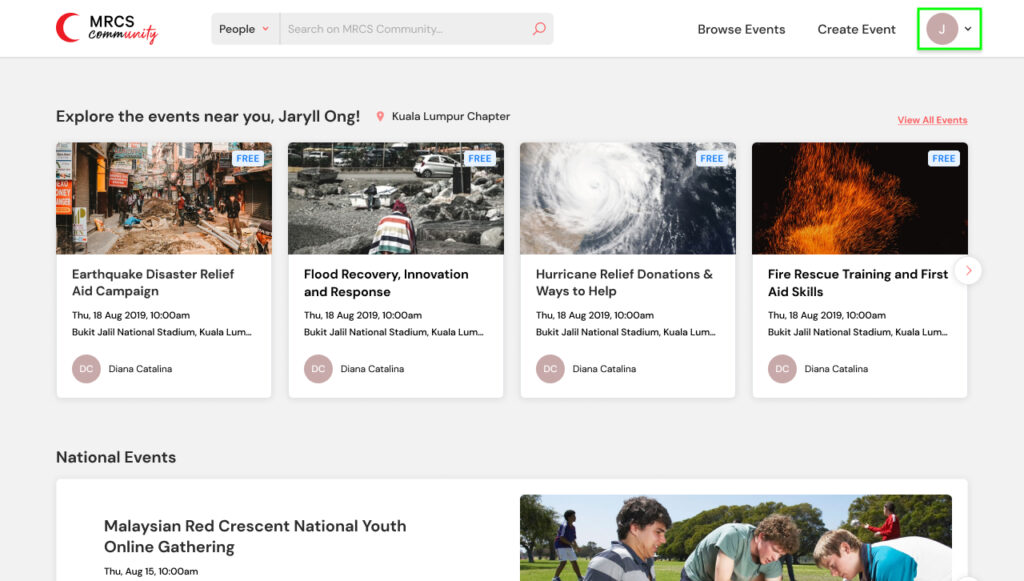 2. Click "My Events".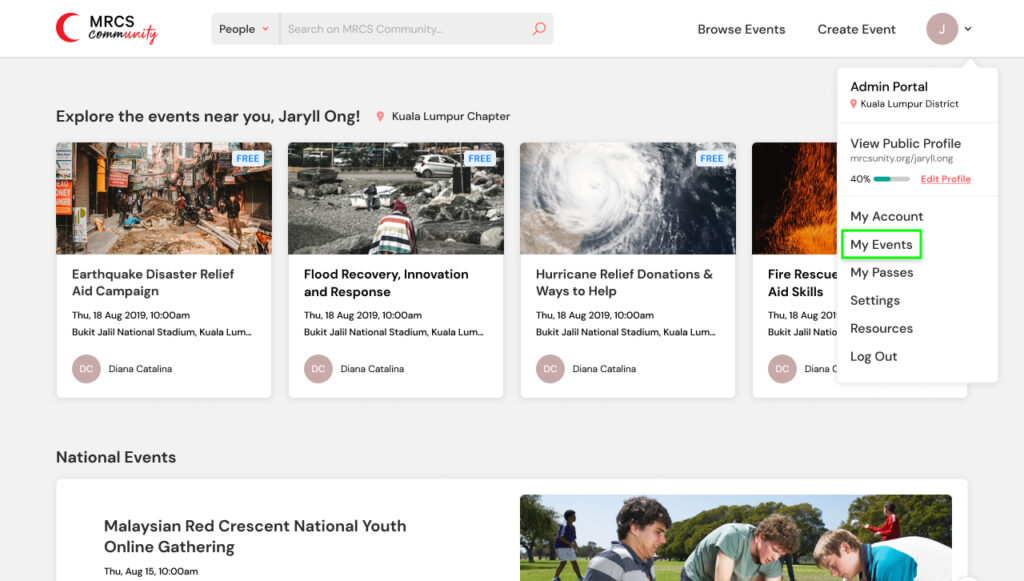 3. Choose the event you would like to manage and click "Manage".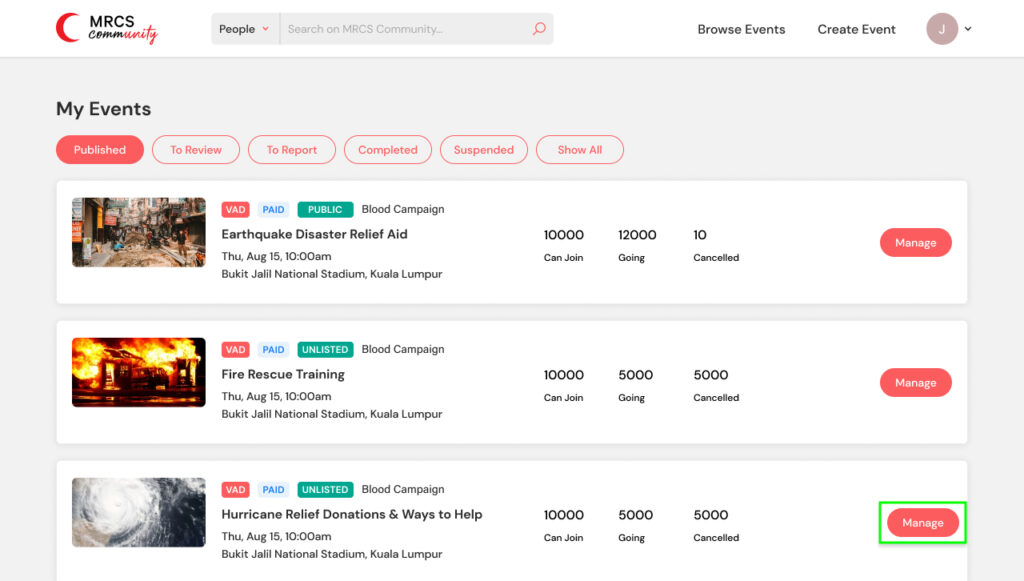 4. Click "Attendees".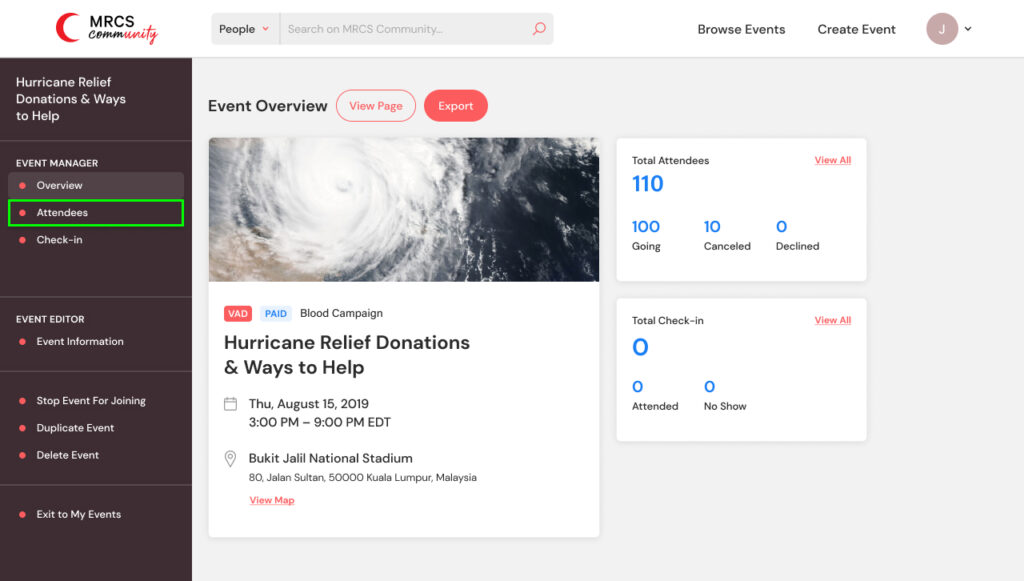 5. Click the more icon and choose "Assign as Admin".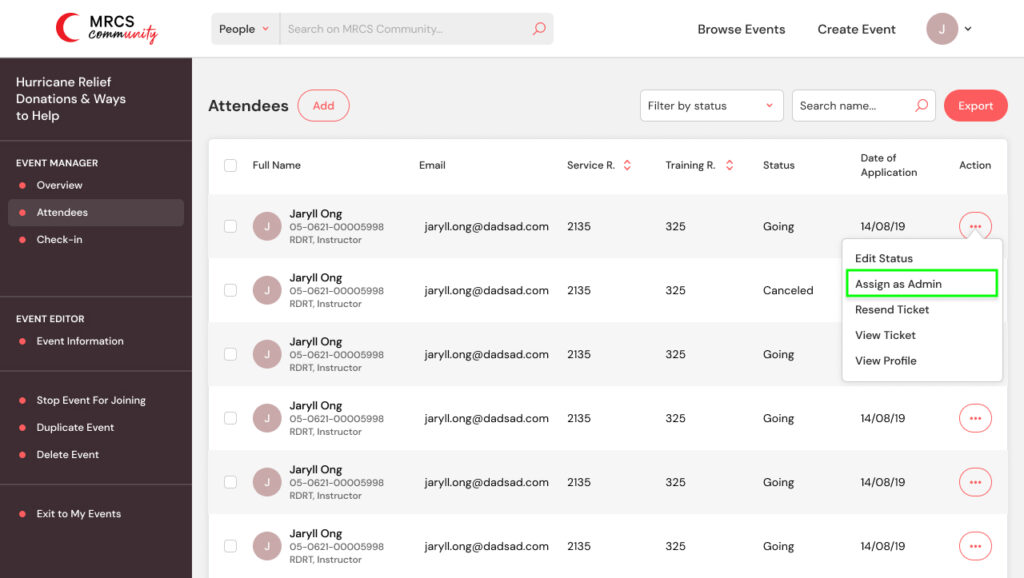 ---